China Cultural Center in Singapore shows charm of Longquan celadon
Updated: 2021-09-14 16:24
( Chinaculture.org )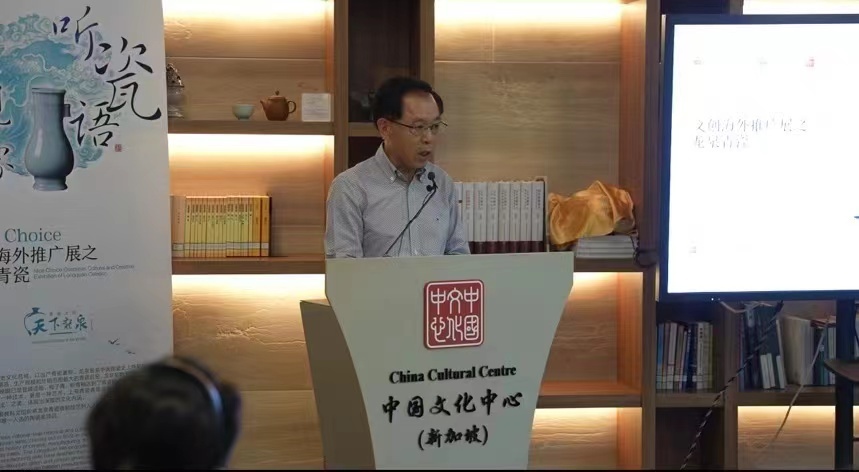 Located in southwestern Zhejiang province, Longquan is a famous historical city of Chinese ceramic culture. In the 12th to 15th centuries, Longquan celadon became the main export product of the Maritime Silk Road, and captivated the world with their greenish glint. In 2009, the traditional firing technology of Longquan celadon was inscribed on the UNESCO Representative List of the Intangible Cultural Heritage of Humanity, which is also the first and only ceramic item in the world to be selected.
The 34 Longquan celadon works exhibited in Singapore this time are mainly made by provincial and municipal masters of arts and crafts, as well as inheritors of intangible cultural heritage.
After the exhibition, the artworks will be permanently collected and displayed by the China Cultural Center in Singapore.
The exhibition will be open to the public from Sept 22 to Dec 12, 2021.
Consultation email: 2015cccsg@gmail.com