Main actor Sun Fubo on dance drama 'The Orphan of Zhao'
Updated: 2022-01-10 09:50
( chinadaily.com.cn )
To dancer Sun Fubo, Tu Angu of the dance drama The Orphan of Zhao is an extremely cruel man who achieves goals by all possible means. Yet, he is also a kind and generous father figure to the Zhao orphan.
"Compared to villains in other dance dramas, Tu Angu is a very enjoyable character with room to innovate. I hope that the audience will see a real person, and not just another villain through my portrayal of Tu," said Sun.
How to portray this villain? What's the most challenging part of performing in a dance drama? In this episode of "The Orphan of Zhao In the Eyes of Creators", Sun Fubo reveals how he shapes a different villain image.
Watch the video series first on:
YouTube: http://www.youtube.com/cnoddt
Facebook: http://www.facebook.com/CNODDT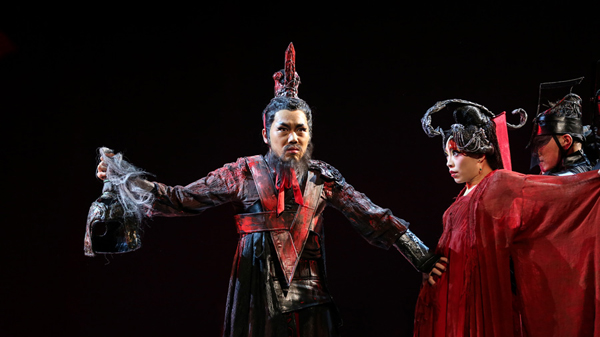 Related: