Ancient Nuo Opera regains former glory in Guizhou
Updated: 2022-01-20 09:38
( China Daily )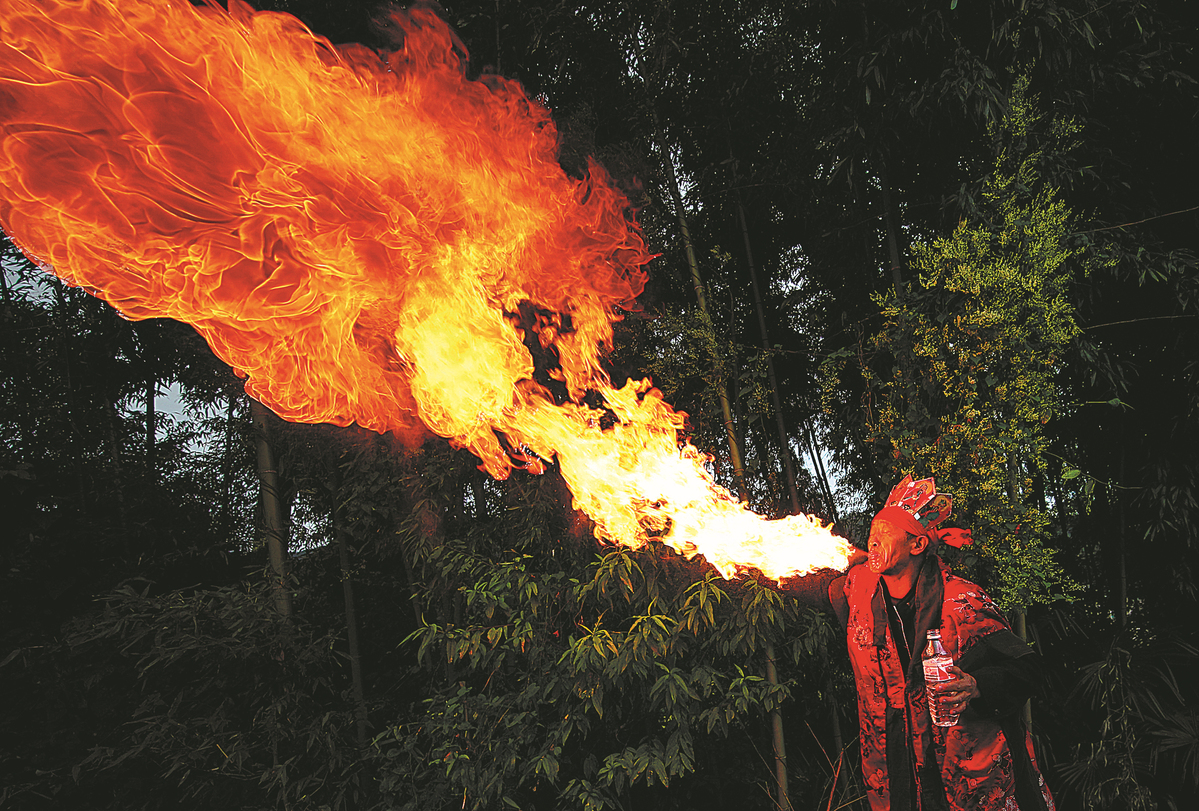 Inheritor worked for 30 years to ensure revival and modernization of folk art
A 56-year-old man in Southwest China's Guizhou province has worked to preserve and modernize Nuo Opera for more than 30 years and has also managed to pass the tradition on to others.
An ancient folk drama based on nuo, a form of folk religion, Nuo Opera performers wear masks and dance to ward off evil spirits. It is a recognized national intangible cultural heritage and is popular in many parts of the country.
Born in a Nuo Opera family in Kaikong village, Cengong county, Guizhou, in 1965, Xiao Guanghua started to learn from his father when he was 12. After 10 years of assiduous study, he became the 14th inheritor in his family of the Sizhou Nuo Opera tradition.
Cengong, which was called Sizhou in ancient times, boasts a long history of nuo culture, which dates back to as early as the Eastern Han Dynasty (25-220). Different from many other forms of opera, it features unique styles of singing combined with acrobatic performances with evocative names such as "climbing stairs of swords", "plunging into a sea of flames", "biting a red-hot iron" and "swallowing bamboo chopsticks". It was listed as a form of provincial intangible cultural heritage in 2005.
As a local nuo master in the 1990s, Xiao formed a troupe of eight and began to tour the countryside.
In 1992, the troupe performed in Beijing and became an overnight success. A year later, it was invited to perform in Japan, after Japanese scholars visited Xiao and dubbed Nuo Opera "the mystery of the East" and "the living fossil of modern drama".