Online art exhibition offers best wishes for New Year in Pakistan
Updated: 2022-02-14 13:57
( Chinaculture.org )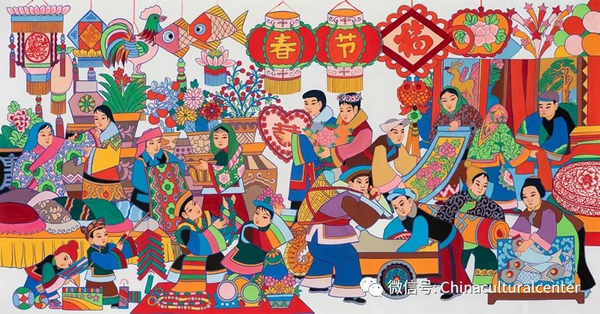 During Chinese Lunar New Year, the China Cultural Center in Pakistan launched an online exhibition on traditional Chinese New Year pictures.
The event showcased about 100 pieces of New Year prints, which are distinguished for their bold and colorful hues.
As folk art of traditional Chinese culture, the New Year pictures originated from the Han Dynasty, which has a history of 2,000 years. They are often used as adornments during Lunar New Year.