Children's art from China, Sweden adds color to summer
Updated: 2022-06-01 16:38
( Chinaculture.org )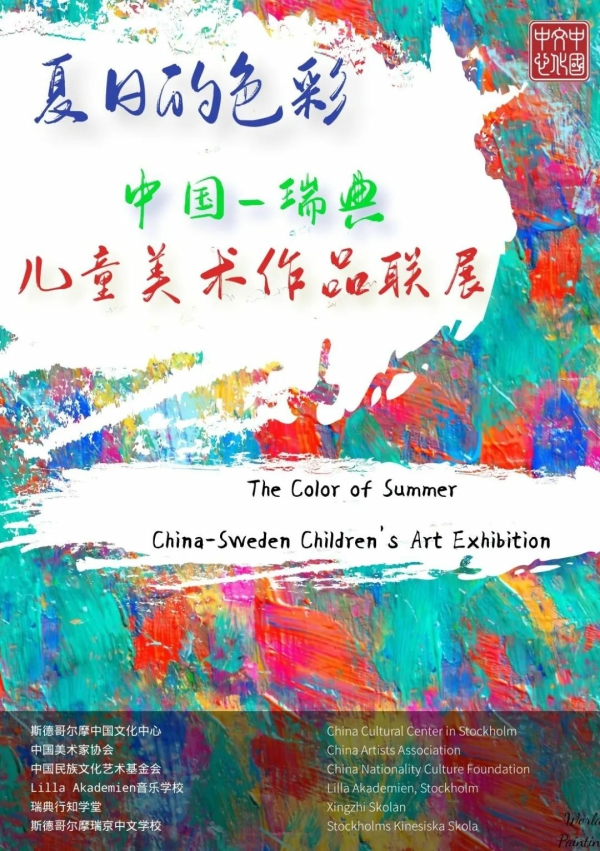 The China Cultural Center in Stockholm has cooperated with the China Artists Association, China Nationality Culture Foundation, Lilla Akademien, Xingzhi Skolan and Stockholms Kinesiska Skola to jointly present "The Color of Summer", an art exhibition featuring art from Chinese and Swedish children.
The exhibition displays artworks of Swedish children and selected works from the First National Children's Art Exhibition of China to provide a sense of childlike wonder to onlookers.
Here are some of the works at the exhibition.