China Cultural Center in Malta donates cultural gifts to Maltese school
Updated: 2022-10-08 11:01
( Chinaculture.org )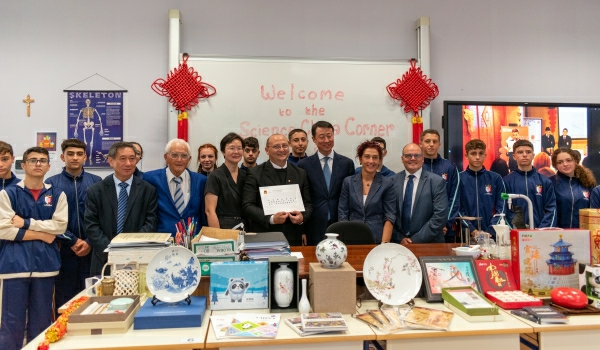 On Oct 6, the director of the China Cultural Center in Malta, Yuan Yuan, presented a selection of cultural and educational materials from China's Ministry of Culture and Tourism to the Science China Corner of St Margaret College Secondary School, Verdala in Cospicua, Malta.
This donation formed part of the celebrations for a historical event in which the Ambassador of China to Malta, Yu Dunhai, presented a reply letter to the school from Chinese President Xi Jinping.
For the last 12 years, the China Cultural Center in Malta has been collaborating with Martin Azzopardi, a senior science teacher within the school and founder of the Science China Corner. The idea to set up this educational endeavour came to him after his first visit to China in 2010. His main aim is to enhance the multicultural aspect in his students and to encourage them to develop more interest in research and reading, particularly regarding China.
As this year marks the 50th anniversary of the Malta-China friendship relations, Azzopardi wrote a letter to President Xi Jinping in which he informed the President about the work which was done throughout the years at the Science China Corner. He sent the letter through the Chinese Embassy in Malta, but he never expected a reply.