Exhibition features a duo of Chinese and Australian artists
Updated: 2022-11-03 14:08
( Chinaculture.org )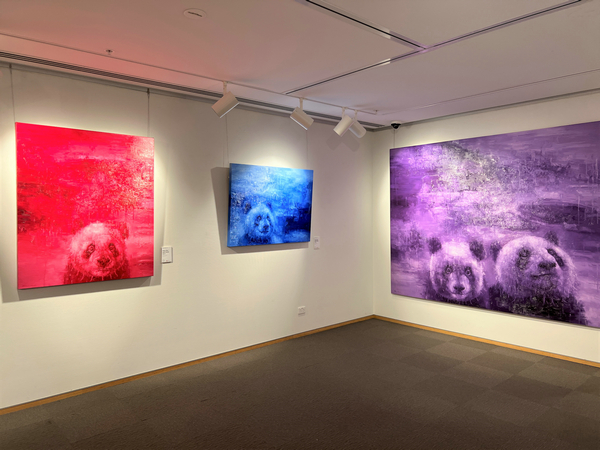 The China Cultural Center in Sydney launched an exhibition featuring two artists on Oct 28. One is Adam Chang, the other Jasper Knight.
19 works were on display at the show, which attracted around 150 local artists and some media.
Notable figures, Xiao Xiayong, the center director, Wang Yamei, cultural consul of the Consulate General of China in Sydney, and Barbara Ward, deputy mayor of Ku-ring-gai all attended the event.
Xiao said that Chang's landscape and pandas echo Knight's modern art pieces, bridging Chinese and Australian culture through the medium of art.
The exhibition will run until Jan 6, 2023.