Oriental music bridges China and Belgium
Updated: 2022-11-25 10:45
( CICA )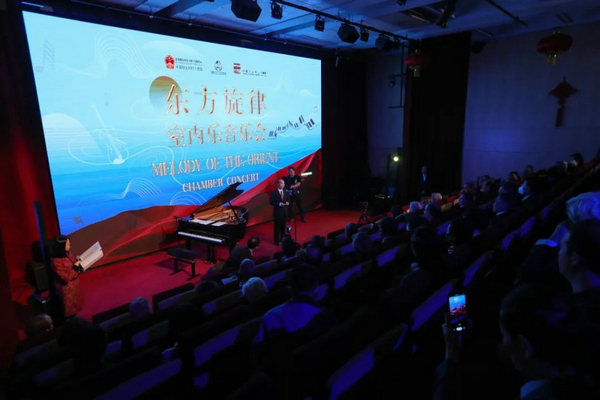 Melody of the Orient, a chamber music concert, was held at the China Cultural Center in Brussels on Oct 29.
The concert featured Belgium pop artist Jean-François Maljean's piano concerto, Melody of the Orient, which he composed for the event, and chamber ensemble the BELART Female String Quartet.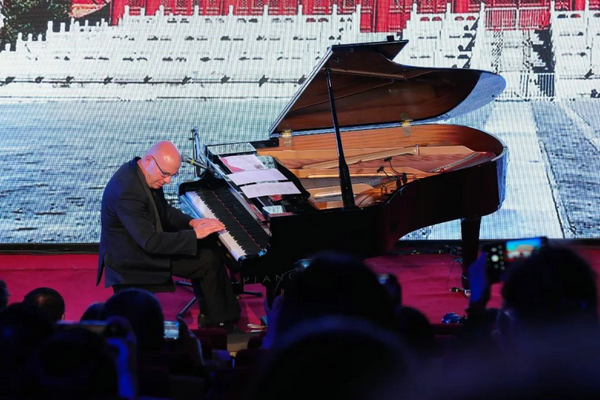 A series of Chinese and Belgian music, including Jasmine Flower, Laetare and My Country, were performed at the concert.
Cao Zhongming, Chinese ambassador to Belgium; Tommy Leclercq, the governor of Hainaut province in Belgium; Liu Hongge, Chinese cultural counsellor to Beligum; and Ge Yiyou, director of the cultural center were present at the concert along with about 100 Chinese and local officials and representatives in attendance.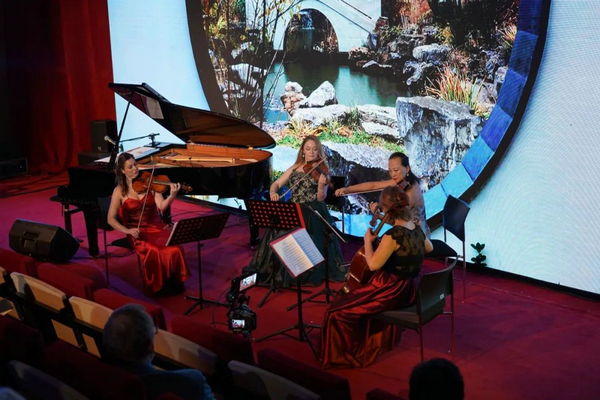 Cao said the concert echoed the common value of the human beings. The win-win cooperation between China and Belgium will benefit the two nations and enhance more cultural exchanges and a more tolerable world, he said.
According to Maljean, Melody of the Orient was composed at the 20th anniversary of his first concert in China, nodding to the great development and achievement in China. He also shared his stories with China and wished for more mutual cultural exchanges.
Jean-François Maljean is a Belgian pop artist and pianist known across Europe. He has composed and recorded some twenty piano albums during his decades-long career and has released more than 50 editions worldwide. His music has travelled throughout Asia and the rest of the world on numerous tours. He has been developing various collaborations with other renowned artists such as Pierre Rapsat, Jacques Stotzem, Shang Wenjie and the Chinese Dong singers.
In February 2020, he released a song Chime of the Dawn Bells to support the fight against coronavirus in Wuhan. The song, sung by his daughter Noémie, has been viewed over 100 million times in China and become the first widely circulated charity record written by a foreign artist since the outbreak of the pandemic.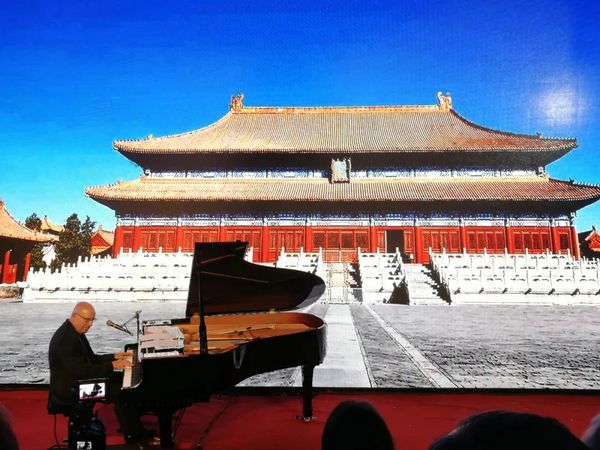 The BELART Female String Quartet, formed in 2016 in Brussels, is a chamber ensemble under the China Belgium Art & Culture Society (Chinabelart). It is composed of both Chinese and Western artists active in Belgium.
The concert was organized by the Chinese Embassy in Belgium and the China International Culture Association.