Sino-Australian art exhibition opens in Sydney
Updated: 2023-07-10 17:00
( Chinaculture.org )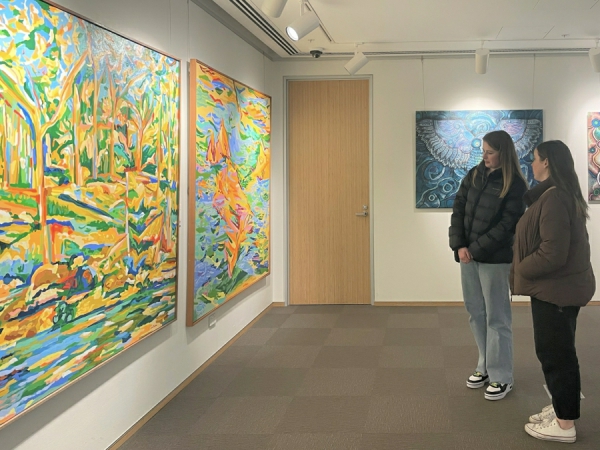 The second Poetic Nature Sino-Australian joint art exhibition opened on July 6 at the China Cultural Center in Sydney.
The exhibition was jointly organized by the China Cultural Center in Sydney, the Australian Watercolor Institute and the Australian Chinese Heritage Paper Art Club.
The exhibition presents 32 outstanding works from Australian artists Jo Bertini, Liz Belanjee Cameron, Lucienne Fontannaz and David Van Nunen, as well as Chinese Australian artists Li Jingzhe, Wu Fangmin, Yu xiangrong and Liu Dapeng. The paintings showcased in the exhibition demonstrate the beauty of nature.
More than 80 people attended the opening ceremony, including Wang Shuyu, cultural counselor of the Chinese consulate-general in Sydney, Xiao Xiayong, director of the China Cultural Center in Sydney and director of the China Tourism Office in Sydney, and David van Nunen, president of the Australian Watercolor Institute.
The first Poetic Nature exhibition was held in June 2021 but had to be shifted online due to the COVID-19 outbreak. The second exhibition is on display at the cultural center until Aug 4.