Master class shows charm of Chinese fashion at the China Cultural Center in Paris
Updated: 2023-10-13 10:38
( Chinaculture.org )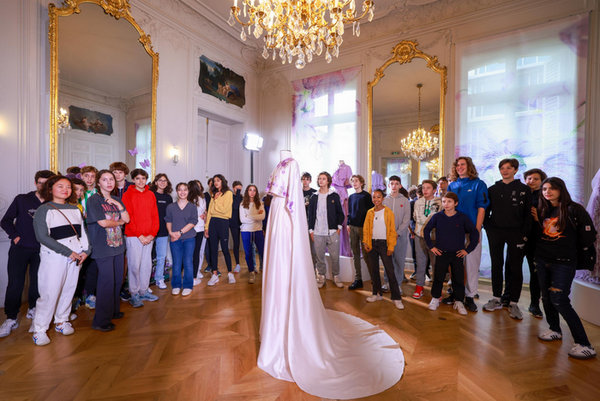 The China Cultural Center in Paris hosted three master courses on Chinese fashion design from Oct 5 to 7 during the China-France Fashion Week, attracting more than 60 adult and teenage students and fashion lovers to participate.
Yang Beibei, the main speaker of the courses who is also a veteran fashion designer, lectured the students on the cultural characteristics and design concepts of traditional Chinese costumes, especially the hanfu. Students also had the opportunity to explore and create their own fashion designs under her guidance.
Nickie, one of the participants who has been studying Mandarin Chinese at the cultural center for several years, said, "Today is a 'major discovery' for me because I am not familiar with the fashion world before. I never expected to learn some interesting fashion design concepts and skills, which has enriched my understanding of the features of Chinese clothing."
Marie, who is studying international relations in Paris, said, "French people would love to know about Chinese fashion! The sophistication of the Chinese haute is truly eye-catching. Through this course, we get up close to the world of Chinese fashion. More importantly, it offered a unique and interesting perspective on Chinese culture and spirit. It's an enjoyable experience."