Tokyo event highlights Liaoning's cultural and tourism heritage
Updated: 2023-10-31 16:32
( Chinaculture.org )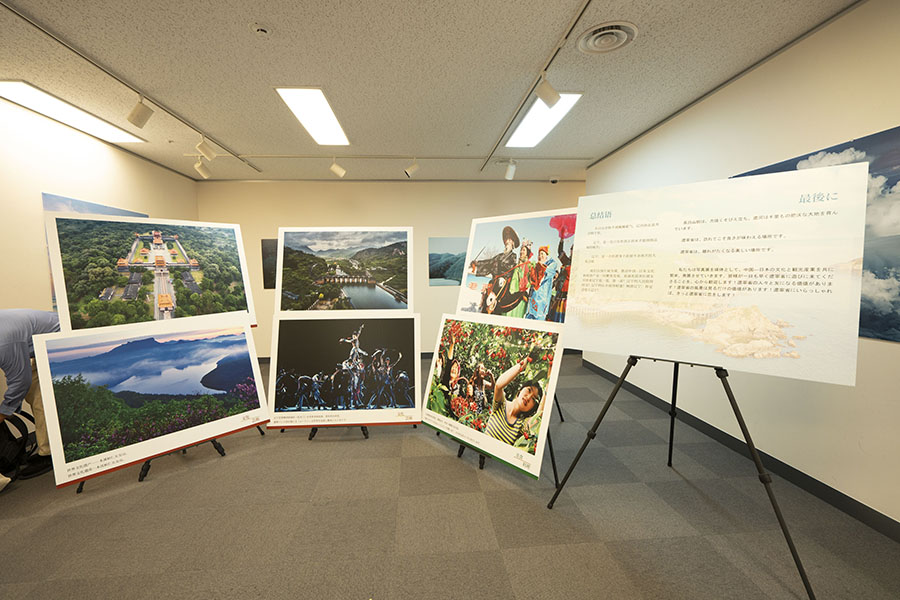 The event showcased a collection of images spotlighting Liaoning's cultural and tourism facets, featuring local natural scenery, culture and arts, as well as culinary delights. Liaoning artists also presented folk dance performances and instrumental music.
The cultural and tourism exchange event was co-hosted by the Network of International Culturalink Entities, the Liaoning provincial department of culture and tourism, China's tourism office in Tokyo and the China Cultural Center in Tokyo. It's supported by the Chinese embassy in Japan.
Under the theme of "Chinese Culture in Prints", artists from both countries shared their views on the similarities and distinctions between Chinese and Japanese printmaking art. From Oct 27 to 29, three interactive printmaking experiences were organized in Tokyo and Gifu, allowing participants to engage in the entire process of Chinese woodblock printmaking.