China Cultural Center in Laos
Updated: 2021-03-11 16:53
( Chinaculture.org )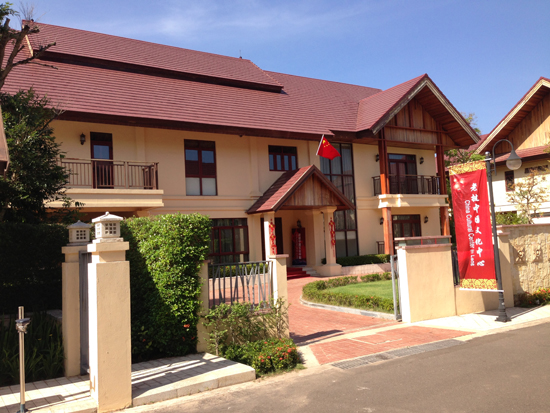 Introduction
The Chinese Culture Center inaugurated in Lao capital Vientiane on Nov 3, 2014. With the joint efforts made by both countries, the Chinese Culture Center in Laos will contribute positively to promoting development of China-Laos relations and enhancing mutual understanding and friendship between the two peoples.
Facilities
Located in the Sisattanak district of Vientiane, the center consists of a multifunction hall and library, covering an area of 660 square meters.
Functions
As a platform of cultural exchange, the center hosts a series of activities all year round, including cultural performances, exhibitions, lectures and seminars in the spirit of "Quality, Popularity, Friendship and Cooperation", and focusing on "cultural exchange activities, teaching-training, ideological dialogue, information services", among others. The center also provides information service, books and periodicals, Chinese language and culture trainings.
Contact
Address: China Cultural Center in Laos, ASEM Villa, No.52, Hat Don Chan Road, BeungKhayong Village, Sisattanak District, Vientiane Capital, Laos
Tel: (856)(21) 931510
Fax: (856)(21) 931510
E-mail: ccclaos@culturalink.gov.cn
Website: http://laos.cccweb.org/