China Cultural Center in Seoul
Updated: 2021-03-12 10:59
( China Cultural Center )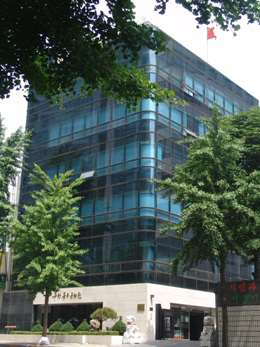 Introduction
The first China Cultural Center in Asia was inaugurated in Seoul in December 2004. It is the sixth of its kind established overseas after five centers set up in Mauritius, Benin, Egypt, France and Malta. The center is located in Jongno district in central Seoul, capital of South Korea.
Facilities
The main building of the center in Seoul covers an area of 600 square meters. The architecture comprises eight floors, brimming with a strong cultural atmosphere.
Functions
Serving as a window for the Korean people, especially the young, to learn about China, the center offers a series of cultural events, training programs and information services to facilitate cultural exchanges between the two countries. Since 2004, the center has hosted all kinds of activities including courses on Chinese, calligraphy, erhu (a Chinese traditional string instrument) performance, Tai-chi martial arts and Chinese cuisine.
The Chinese language course is open to the public for free, a total of six classes with different time slots are arranged to meet the needs of both beginners and advanced learners. Since its opening, the center in Seoul has served for multitudes of Korean friends, and boasts 4,900 regular memberships.
Contact
Tel: 00822-733-8307/08/09
Fax: 00822-733-8115
E-mail: cccsel@culturalink.gov.cn
Website: http://seoul.cccweb.org/