China Cultural Center in Tokyo
Updated: 2021-03-12 11:01
( China Cultural Center )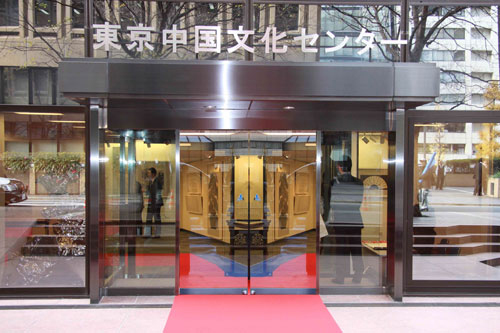 Introduction
The China Cultural Center in Tokyo is a cultural institution established by the government of the People's Republic of China. It serves as a window into Chinese culture and a bridge for mutual understanding, and it also helps deepen cultural exchanges and cooperation between China and Japan.
The center in Tokyo was established based on the agreement reached by the two governments during then-President Hu Jintao's visit to Japan in 2008. On Dec. 14, 2009, then-Chinese Vice President Xi Jinping and Takahiro Yokomichi, speaker of Japan's House of Representatives, attended an official launching ceremony for the center. It is the second China Cultural Center in Asia.
Facilities
The China Cultural Center in Tokyo is located in downtown Tokyo and is 585 square meters in size.
Functions
The center hosts a series of cultural activities, including exhibitions, performances, lectures and seminars, and provides information service, books and periodicals, films and television programs and music.
Contact
Tel: 0081-03-6402-8168
Fax: 0081-03-6402-8169
E-mail: ccctok@culturalink.gov.cn
Website: http://tokyo.cccweb.org