China Cultural Center in Ulan Bator
Updated: 2021-03-12 11:10
( China Cultural Center )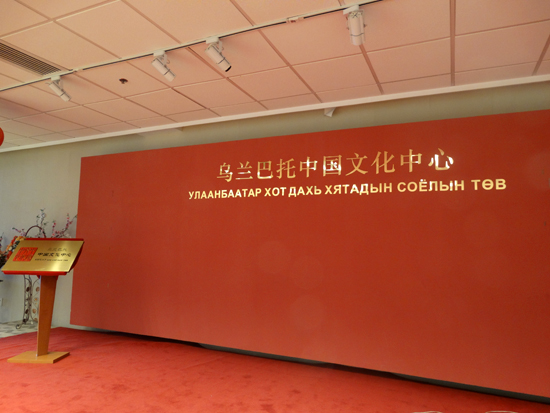 Introduction
The China Cultural Center established in Ulan Bator, capital of Mongolia, is the third of its kind in Asia after one in South Korea and another in Japan. It is also the first center established in a country bordering China.
Facilities
The 800-square-meter China Cultural Centre is located on the 7th floor of the Central Mansion near the National Palace, consisting of a lobby, office, multifunction hall, teaching and training area, and reading and information service area.
Functions
Serving as a window for the Mongolian people to understand China and a channel for bilateral cultural exchanges, the center holds all kinds of cultural activities ranging from exhibitions, performances to lectures so as to enhance mutual understanding of the two countries, and provides information service, books and periodicals, films and television programs and music.
Contact
Tel: 00976-70128899
Fax: 00976-70128899
Email: cccmon@chinaculture.org